We have all heard of Rants and Roses. We all have them. sometimes there's good with bad or just plain bad. Here is my opinion on evil ranty bad stuff! Some Grrrs have some good to them, but most just deserve more complaints than zee Rozez. It is also funny how we all will remember the GRRRRR's more than zee roses. Here is my opinion!

OpenOffice
OK, Here's the jist of it. OpenOffice, I think could be so much better. I don't mean that it is a sucky program at all, and the fact that it is open source is excellent. Very excellent!! I would even go as far as to say it's better than Microsoft Word, and stuff. BUT.....

I eagerly awaited for the darn thing to install itself; its around 90MB and shouldn't take nearly as long as it does. I have installed 1.5GIG games and the time was enormously less.

More pro's are that it has a beautifull interface, all sorts of goodies like math stuff, and more! BUT......

Opening this program took longer than Adobe! I didn't think it was possible either but alas! Not just that, but RAM was sucked right off the motherboard, along with a hefty 100% cpu consumption which litterally put everthing down to a stand still except the poor hard drive that whirred so hard I was sure it would come flying outta my case like a hubcap flies off a wheel at about 120 KPH! DUCK!!

"Screw that!" I said, and uninstall time it was.

Half an hour it took, Maybie more. Totally the longest installation I ever encountered. In fact I was late for work and the total time wasted, beginning to end, pretty much could have paid for microsoft Word.

After all this, I still say at least its free so here's the link. You've been warned!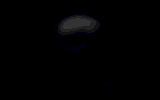 Merry Christmas Rob
Once apon a time, I called up a friend to say hi. Unfortunatly that wasn't the last time I talked to him. Seems the older I get the more I lose touch, or just feel more sorry for myself.....most likely the latter!
I dont think there is anything worse than calling up your buddy, and his sister tells you he took a chance and it killed him! My own Wife, I think, doesnt know how it bugs me. Sometimes to make myself feel better, I think about the sweet speakers I gave him for his truck. That doesn't work, because he doesn't listen to them any more.
When I was a kid, I really believed I was invincable. I suppose in alot of ways I still believe that.
I sure miss my friend! I miss him so much I feel like he is still alive in British Columbia, Canada with the rest of my friends. Just a little too far away to come and cheer me up.....you know?
Maybie I should take some drugs! Maybie thats what made all this happen in the first place?
He was a hard worker! He worked so hard that when we went to parties he fell asleep standing up....still holding his beer....The first time I met him, well the second time, he was crashed so hard I drew on his face with a pen. The kitty cat I drew on him made him look much cuter than he really was.
everyone disapoints a friend at one time or another. I believe I didn't have enough time for that. I guess I owe him one!
I miss you Rob, thanks for letting me and my girlfriend stay at your house....well your sisters...before we moved east.
I wish you came to the Okanagan as planned, that way I wouldn't have to be typing this for you....or me...I miss you!
I am listning to a CD I inadvertantly stole from another friend and I have a real sore spot just under my adams apple. A tear just rolled down my cheek!
Rob....I miss you, probably more now that I cant say , or call you a Fucking Idiot, you shit bag! Gimme back the porn CD's Bitch!
I will always remember wiping out your silly little motorbike thing too! I will also remember when you lent me and my girlfriend 300.00 when it's all you had, so we could buy our VW van(74 Camper).To this day I havn't had a friend offer that. I didn't have to ask. I miss you so!
May you rest in peace my friend!
I miss you.
Jason Jonston (Jazagod)